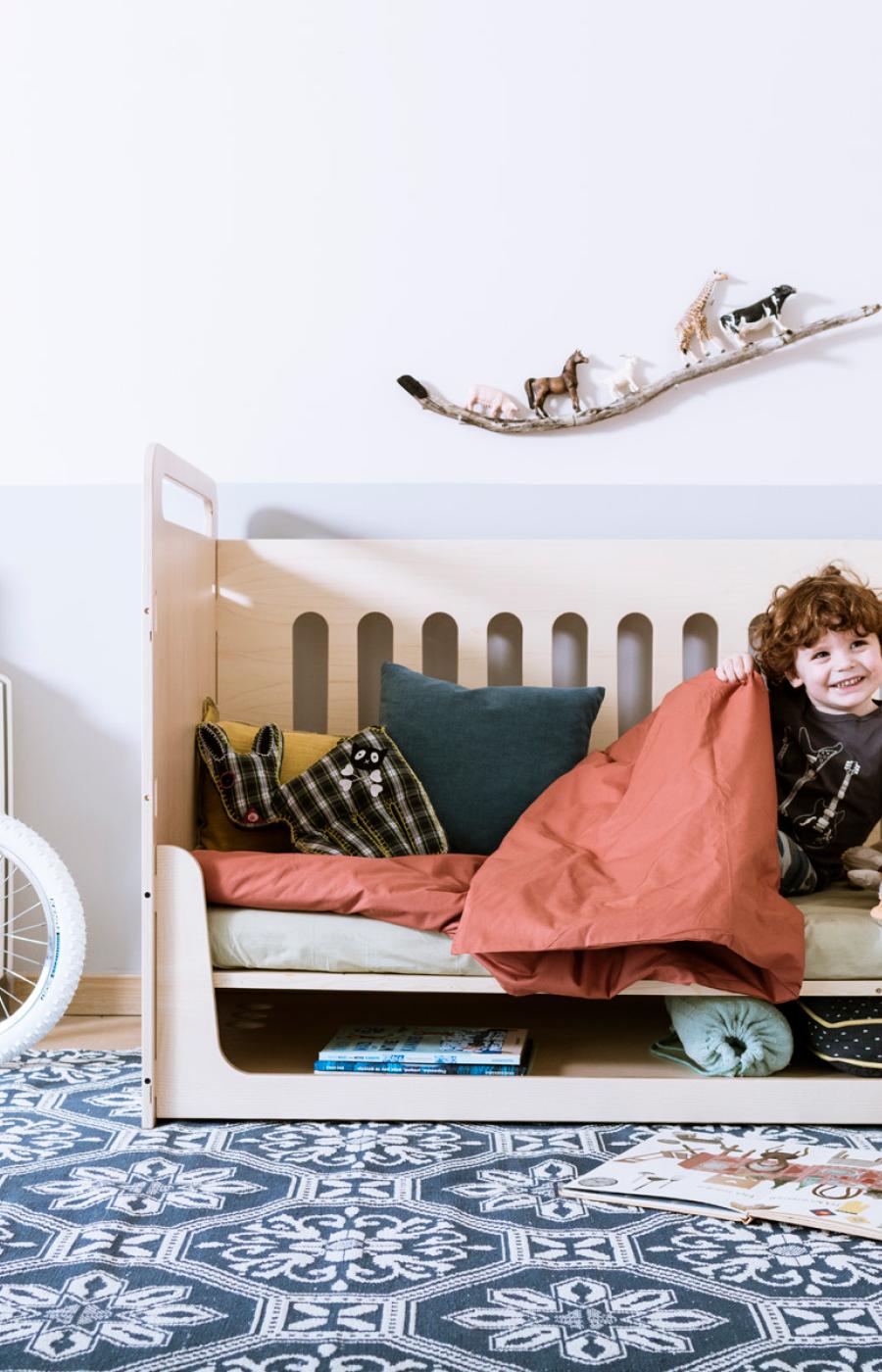 100% return with mattress purchase
Meet SKIOUROS, the baby mattress made of natural materials by COCO-MAT.
Designed to provide the right support to newborns until they move to their first bed, the SKIOUROS mattress is entirely handcrafter and made from natural materials. Its interior consists of two different sheets/layers that work harmoniously with each other for the best result. On one side it contains a 5 cm thick sheet of elasticized coconut that provides excellent support for the newborn while on the other side it contains a 2.5 cm thick sheet of natural rubber that provides the required elasticity suitable for the proper skeletal development of the baby after 5-6 months.
In addition, the Galatia mattress cover made of waterproof cotton fabric protects the inside of the mattress from moisture while at the same time providing excellent breathability for the baby's body.
About COCO-MAT
COCO-MAT was founded in 1989 and is today one of the leading companies in the field of sleeping products made of natural materials, linen, and furniture for homes and hotels, with a presence in 21 countries around the world. The company's products are manufactured at the COCO-MAT factory in Xanthi.
The vision of the company in all areas of its activity are timeless quality, sustainability, and zero environmental nuisance.
Learn more on our website.
 
Valid for the purchase of a METAL free mattress
Valid ONLY in physical stores and not for purchases through the e-shop
In order to redeem the amount, you need to present the WOW MOM card
The participating stores are:
           59 Posidonos St., Alimos
           70 Vouliagmenis Street, Voula
           Palaia Tatoiou 165 Kifisia
           36 Patriarchou Ioakeim, Kolonaki
           193 Kifisias St., Marousi 
            Poseidonos 1 & Ellis 2, P. Faliro
            236 Patision St., Athens
            56 Ethnarchou Makariou, Peristeri
            25 March 38 & Palaiologou, Chalandri
            62 Iroon Polytechniou St., Piraeus
           22 Akti Themistokleous & 43 Freattidos Street, Piraeus
           Maizonos 235
Chania
    Pithari of Akrotiri